Music Insider Magazine, provides information and contacts that help musicians be more successful in their career. The magazine draws on deep music industry expertise and provides tactics and best practices to professional, working musicians to help them achieve more and help them to succeed.
Teri Doty, Editor-in-Chief

Born in Los Angeles and raised on the central coast of California, Teri Doty has been in the publishing business since 2002 and has felt the love for music since she was 10 years old. Her first concert tshirt was of KISS, and an 8 track of Styx, Pieces of Eight, in tow. She is also the founder of Coastal Media Publishing, a company that focuses on the music and entertainment industry. You can reach her at teri@coastalmediapublishing.com or teri@musicinsidermagazine.com.
Justin Haddock, Editor – Legal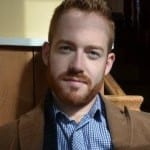 Justin Haddock, an IP associate in Norton Rose Fulbright's Austin office, can be reached at +1 512 536 3024 and justin.haddock@nortonrosefulbright.com. One of the world's largest legal practices, Norton Rose Fulbright represents preeminent corporations and financial institutions in their most important matters. With more than 3,800 lawyers in over 50 cities worldwide, Norton Rose Fulbright is known for its depth and breadth of experience in the following key industry sectors: financial institutions; technology and innovation; energy; life sciences and healthcare; transportation; and infrastructure, mining and commodities.
Gene Baker, Editor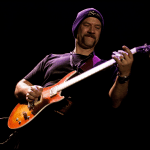 Gene spent his days at the Gibson West Custom Shop, a Senior Master Builder for Fender Custom Shop, his original Baker Guitars and is currently building his b3 brand name under the umbrella of Premier Builders Guild located in Arroyo Grande, CA. Building high end custom guitars including USA Master Built D'Angelico arch tops, Dennis Fano's Alt DeFacto line and Saul Koll models. Chief Engineer/Production Manager by day and active musician by night with his Mean Gene Band (MGB). Gene has built signature instrument models for numerous artists including Robben Ford, John Jorgenson, Eric Clapton, Joe Perry, Lenny Kravitz, Brian Wheat and many more. Addicted to guitar isn't a hobby, it's a way of life.
Ray Rocha, Editor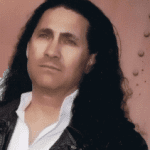 Ray Rocha, an avid drummer, has been involved in music since birth. His father, Ernest Rocha, was an accomplished pianist and arranger in Hollywood and also a column writer, "Latin Corner" for Musician's Union Local 47's Overture Paper. Starting with piano lessons at age five, Ray seems to have always had something musical in his hands. He got his first drum at age 5 and first drumset at age 10. A natural drummer, Ray took to the drums with the dedication and intensity that matches his personality. Self taught for the most part, Ray started playing clubs in Los Angeles, CA at age 15 and continued playing those clubs during the 80s, toured Mexico and did some recording. Ray moved to California's Central Coast in '92, and has found, not only a living paradise, but a musical paradise.
Linda Kazares, Photographer – Arizona Division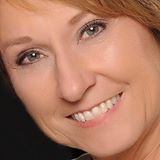 I'm grateful to have the opportunity to follow my passion in photography. Photographing kids make me giggle, musicians inspire me, pets give me joy, family makes my heart beat and Music Insider Magazine challenges me.
Andreas Meer, Photographer – Germany
Andreas was born in Oradea, Romania and studied psychology at the University "Babes-Bolyai" Cluj and art of photography in Bucharest.
Andreas had several individual and collective exhibitions of photographic art and can be seen in some public and private collections.
In 1988 he moved to Germany and today lives and works in Frankfurt am Main.
His photographic focal point is on music photography, portraits and cityscapes. The feeling and love for the camera had inherited from his father. Already in his early years, his passion for photography and the stage have joined. Resulting from this marriage are emotionally charged, dynamical and colorful stage photos from bands, singers and instrumental musicians.
He works together with renowned German and international artists.