Music Insider Magazine, provides information and contacts that help musicians be more successful in their career. The magazine draws on deep music industry expertise and provides tactics and best practices to professional, working musicians to help them achieve more and help them to succeed.
Teri Doty, Editor-in-Chief

Born in Los Angeles and raised on the Central Coast of California, I have been in the publishing business since 2002 and has felt the love for music since I was 10 years old. My first concert t-shirt was of KISS, and an 8 track of Styx, Pieces of Eight, in tow. I am also the founder of Coastal Media Publishing, a company that focuses on the music and entertainment industry. You can reach her at teri@coastalmediapublishing.com or teri@musicinsidermagazine.com.
Brian McKinney, Sr. Editor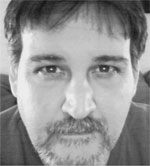 I have more than 30 years of music industry experience, working as a professional vocalist and drummer with various east coast variety bands, including Smylin' Jack — a favorite and mainstay club and festival/fair act in the mid-Atlantic region; Shirkaday, another popular club and festival variety band; and Diva Martini with the incomparable singer, Cherie Martin. I've also played with Big Fat Daddy – a harder rock offshoot of Shirkaday, and for a short period with Westpole. I have also played in several west coast original bands, most notably the original music projects Big Midget, K.L.R, and numerous shows played on drums with Southern Rock and Blues headliner, The Charlie Brechtel Band in the San Francisco Bay and South Bay area.
I have worked as a professional live sound reinforcement engineer, stage manager, director, and producer on both coasts for numerous concerts at various venues, including as the director and co-producer of the inaugural Bay Area Blues Society's annual Blues Awards show at the San Jose Civic Auditorium in San Jose, California. I also worked as a production assistant on 98.5 KOME's monthly live remote broadcasts of the "Blazy and Bob Breakfast Club" morning shows, as well as many local venues where national acts performed (The Cabaret Club in San Jose, California, and the Keystone in Palo Alto, the Cactus Club in San Jose, to name just a few…) as a production assistant, live sound engineer, lighting design technician, and more.
Currently, I am a senior editor, writer, and music reviewer for Music Insider Magazine. I also work in concert promotion and event production and management.
Justin Haddock, Editor – Legal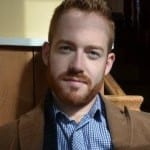 Justin Haddock, an IP associate in Norton Rose Fulbright's Austin office, can be reached at +1 512 536 3024 and justin.haddock@nortonrosefulbright.com. One of the world's largest legal practices, Norton Rose Fulbright represents preeminent corporations and financial institutions in their most important matters. With more than 3,800 lawyers in over 50 cities worldwide, Norton Rose Fulbright is known for its depth and breadth of experience in the following key industry sectors: financial institutions; technology and innovation; energy; life sciences and healthcare; transportation; and infrastructure, mining and commodities.
Gene Baker, Editor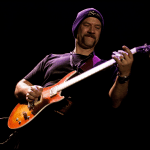 Gene spent his days at the Gibson West Custom Shop, a Senior Master Builder for Fender Custom Shop, his original Baker Guitars and is currently building his b3 brand name under the umbrella of Premier Builders Guild located in Arroyo Grande, CA. Building high end custom guitars including USA Master Built D'Angelico arch tops, Dennis Fano's Alt DeFacto line and Saul Koll models. Chief Engineer/Production Manager by day and active musician by night with his Mean Gene Band (MGB). Gene has built signature instrument models for numerous artists including Robben Ford, John Jorgenson, Eric Clapton, Joe Perry, Lenny Kravitz, Brian Wheat and many more. Addicted to guitar isn't a hobby, it's a way of life.
Ray Rocha, Editor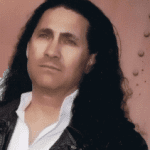 Ray Rocha, an avid drummer, has been involved in music since birth. His father, Ernest Rocha, was an accomplished pianist and arranger in Hollywood and also a column writer, "Latin Corner" for Musician's Union Local 47's Overture Paper. Starting with piano lessons at age five, Ray seems to have always had something musical in his hands. He got his first drum at age 5 and first drumset at age 10. A natural drummer, Ray took to the drums with the dedication and intensity that matches his personality. Self taught for the most part, Ray started playing clubs in Los Angeles, CA at age 15 and continued playing those clubs during the 80s, toured Mexico and did some recording. Ray moved to California's Central Coast in '92, and has found, not only a living paradise, but a musical paradise.
Jeni Blue, Editor – Las Vegas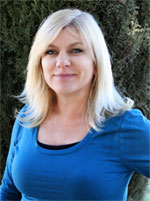 I live in Las Vegas, originally from the Central Coast California. I'm a part time writer and award winning photographer.
Both parents were singers and a lot of family and friends had bands so I was introduced to music early on and was completely hooked on singing when I heard Fleetwood Mac's, Rumours for the first time.
I love all kinds of music and meeting people from all walks of life.
Interested in what makes people tick and like to delve deeper into peoples' imagination and enjoy volunteering for a variety of organizations including Las Vegas Boxer Rescue.
I am currently studying for an Associates Degree in Alternative Complimentary Medicine and Natural Healing.
Dennis Gast, Editor – Northern California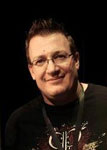 Born and raised in Northern California, I grew up with a rich, musical background. From my uncle who played with the likes of Benny Goodman, to my mother who sang in the SF and West Bay Opera companies, music has always been deep in my soul. I began playing drums at age 11 and played in various bands throughout junior high and high school.
I was the founding member, drummer and lead singer of Bay Area 80's rock band Street Lyfe which enjoyed moderate success at a local level. After taking some time off, getting married and starting a family I jumped back behind the kit as the original drummer, manager and booking guru for local country/rock group The Bell Brothers. During this time I was fortunate enough to share the stage with the likes of Jason Aldean, Rascal Flatts, Montgomery Gentry, Roy Clark, Dwight Yoakam and many others.
A full rotator cuff tear forced me to once again semi -retire but after successful surgery and a year of physical therapy, I am once again back behind the drums, doing what I love most….rocking and performing for people as the drummer for the Bay Area's Premier 80's Rock Tribute Band Hairstrike.
Eric Mayhall, Editor, Photographer and Videographer – Arizona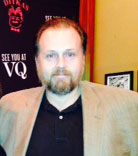 I grew up in the greater Chicago area and after receiving my first album, "Allman Brothers Live at the Fillmore East," I knew I wanted to be a Rock Star, fortunately they don't make leather pants in my size and there were really no bands looking for a bagpipe player in the rhythm section. So I did the next best thing, I joined the Marine Corp and spent the next 6 years winning hearts and minds and photographing and shooting video in every armpit of the world.
After the Persian Gulf War I left the service for college and studied film and radio and eventually talked my way in to an on-air job in major market radio located in Phoenix, AZ at 93.3 KDKB, the valleys rock station. I went on to board op, produce and broadcast there for 6 years working with "Nights with Alice Cooper" and "House of Hair" syndicated shows but grew bored and decided to try the film business and haven't looked back.
I have produced, directed and been principle cinematographer on everything from indie films, shorts, music videos and even a major motion picture. Along the way I started shooting photography again and have photographed some of the biggest names in music and cinema. I am proud to join the Music Insider Magazine team and looking forward to shooting for a magazine where the top musicians come to talk.
Mike Smith, Photographer – Arizona, Nevada, California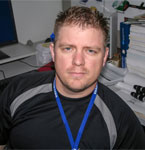 Mike Smith is based just outside Phoenix, Arizona and has been shooting concert photography since 2005 with his first shoot for Slayer.  Since then, his passion has only grown and has allowed him to work with national and international acts, local and national media outlets and music gear companies as well. His work has also been featured on multiple websites, magazine covers and promotional material.
Linda Kazares, Photographer – Arizona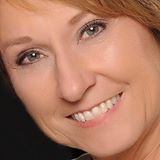 I'm grateful to have the opportunity to follow my passion in photography. Photographing kids make me giggle, musicians inspire me, pets give me joy, family makes my heart beat and Music Insider Magazine challenges me.
Jose Pagan, Photographer – New York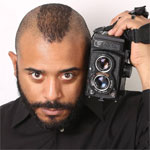 Growing up a part of the culturally rich Washington Heights area of New York City, celebrated art and fashion photographer Jose Pagan uses many of those influences to bring us true art through what he expresses to be an "Un-Boxed Mind." With ingenuity and bold steps, Jose continues to produce some of the most extravagant and thought proving images seen in magazines throughout the world, taking the industry by storm with his eclectic style and vision.
Jose attended State University at Brockport and City College, however, his drive for the surreal and mind bending brought him in another direction entirely. At a young age, Jose's dexterity was realized when he would take apart new Christmas presents and rebuild them into toys he would be satisfied in playing with. Building dioramas without any formal training and stunning family members with his creations, Jose is a creator by blood… It is his birthright. Where innate perception mixed with the purest sense of art supersedes the formal education experience, allowing no structured limits on what "art" is, in turn freely allowing Jose to delve into any creative process without abandon.
As an adult, Jose realized he could use photography and film to channel his artistic impulses towards creation. At first Jose Pagan started with short films submitting them to festivals, however, he soon realized he needed more control of his visions. Photography would prove to be the nexus for his talents. Over three years ago he began the "Blacklight Photo Experiment." A unique project utilizing UV (black lights) to capture nude subjects in surreal environments, The "Blacklight Photo Experiment" is a ground breaking approach to an age old novelty. Jose's nude art project has transcended the boundaries of art and fantasy and brought back a style of artistry of which has not been seen for many years now.
Andreas Meer, Photographer – Germany
Andreas was born in Oradea, Romania and studied psychology at the University "Babes-Bolyai" Cluj and art of photography in Bucharest.
Andreas had several individual and collective exhibitions of photographic art and can be seen in some public and private collections.
In 1988 he moved to Germany and today lives and works in Frankfurt am Main.
His photographic focal point is on music photography, portraits and cityscapes. The feeling and love for the camera had inherited from his father. Already in his early years, his passion for photography and the stage have joined. Resulting from this marriage are emotionally charged, dynamical and colorful stage photos from bands, singers and instrumental musicians.
He works together with renowned German and international artists.