Music Insider Magazine, provides information and contacts that help musicians be more successful in their career. The magazine draws on deep music industry expertise and provides tactics and best practices to professional, working musicians to help them achieve more and help them to succeed.
Teri Doty, Editor-in-Chief

Born in Los Angeles and raised on the central coast of California, Teri Doty has been in the publishing business since 2002 and has felt the love for music since she was 10 years old. Her first concert tshirt was of KISS, and an 8 track of Styx, Pieces of Eight, in tow. She is also the founder of Coastal Media Publishing, a company that focuses on the music and entertainment industry. You can reach her at teri@coastalmediapublishing.com or teri@musicinsidermagazine.com.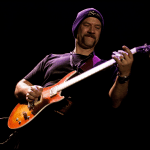 Gene Baker, Editor
A former Senior Master Builder at Fender® Custom Shop, Gene collaborated with Robben Ford on three models and also created original "Gene Baker" pieces. Gene eventually left Fender® in order to apply his vast expertise to his own nameplate. He heads the PBG workshop in Arroyo Grande, California, where he designs and builds b3 Guitars as well as models designed by PBG master builders Roger Giffin, Johan Gustavsson and Saul Koll.
Brian McKinny, Sr. Editor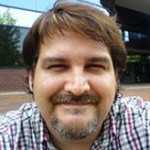 Brian McKinny started out in music at an early age, teaching himself how to play saxophone and clarinet in grade school. He was selected to the California State High School Honor Band three years in a row, from his freshman year in high school through his junior year, playing saxophone and clarinet. After his family moved from his native San Diego, California up to the San Francisco Bay Area, he met his cousin, Frank Rodrigues, a couple years older than he, and a guitar player in a local garage band, called Chaos, eventually renamed Havoc. After hanging with the boys in Chaos/Havoc, Brian found he had a natural ability with the drums, so he bought a drum set and started to play on his own. Again, being a self-taught drummer, he started playing at local jam sessions, and eventually in local bands. After moving to Northern Virginia's DC suburbs from California in the mid-nineties, Brian made a name for himself playing pick-up gigs, filling in for drummers in several bands until he landed a permanent spot in Smylin'Jack, a prominent local club band in the MD/DC/VA region. Between playing in various bands, Brian worked at a lot of live production positions (in California, as well as in Virginia), doing everything from live sound reinforcement to stage management and booking/event promotion, and working at every aspect of the music business he could. Brian currently enjoys writing articles and music reviews for Music Insider Magazine.
Ray Rocha, Editor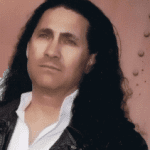 Ray Rocha, an avid drummer, has been involved in music since birth. His father, Ernest Rocha, was an accomplished pianist and arranger in Hollywood and also a column writer, "Latin Corner" for Musician's Union Local 47's Overture Paper.  Starting with piano lessons at age five, Ray seems to have always had something musical in his hands. He got his first drum at age 5 and first drumset at age 10.  A natural drummer, Ray took to the drums with the dedication and intensity that matches his personality. Self taught for the most part, Ray started playing clubs in Los Angeles, CA at age 15 and continued playing those clubs during the 80s, toured Mexico and did some recording.  Ray moved to California's Central Coast in '92, and has found, not only a living paradise, but a musical paradise.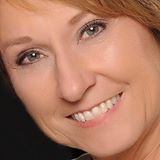 Linda Kazares, Photographer – Arizona Division
I'm grateful to have the opportunity to follow my passion in photography.  Photographing kids make me giggle, musicians inspire me, pets give me joy, family makes my heart beat and Music Insider Magazine challenges me.