Posts by :
July 25th, 2016

BandLab, the first free global, multi-platform (iOS, Android and web) cloud-based app where users can create, collaborate and share their music, today announced the release of Version 3.0, offering a range of exciting new music-making innovations for musicians and music lovers.

Shouts

Perhaps the biggest addition across all three platforms (iOS, Android and the web) is Shouts. BandLab Shouts enable users to grab a video, snap a photo, add filters, captions, emojis or drawings, then publish their thoughts and share them with followers and friends. So every moment of every day, musicians in the BandLab community can share the things that inspire them and give insights into their creative process—and, as a result, inspire others.

New Web-Based Music-Making Tools

BandLab 3.0 includes new tools to make music like a new set of guitar effects turning any computer or mobile device into a guitar amplifier. The web app features 12 pre-programmed sounds, ranging from crunchy overdrive to spaced-out psychedelia. These effects can also be added as post effects to a recording in the BandLab Mix Editor.

The web app is also where you'll find an onboard drum machine, which offers over 18 different drum sounds and real-time control, allowing you to add or subtract beats 'on the fly'.

In addition, a whole new musical palette is being released in version 3.0. These new sound banks give BandLab users the opportunity to start making music with new virtual instruments such as brass and woodwind, marimbas, orchestral strings and new classic organ sounds. There are also additions to the number of piano sounds available.

Finally, there's also a new loop library that goes way beyond just drums. These new loops can be searched by genre or instrument—users will be able to find funk, rock, blues and more, then choose the instruments they want to hear them played on.

More to Come On Mobile

Many of the enhancements made on the BandLab web platform are also planned for the mobile app in future. The iOS version of BandLab already has its own guitar effects. So now guitar players can simply connect to their phone, play and record with great tone—no matter where they are. BandLab is working on bringing this feature to Android users as soon as possible.

The addition of these features, combined with the ability to write/record directly into the mix editor and chat in the in-app messaging system positions BandLab as a unique social recording software experience. While there may be other software companies out there that claim to do similar things, none can match the pure breadth of recording/editing tools, MIDI options and collaborative features in an easy-to-use, all-in-one multi-platform interface. All for free.

A Growing Community

BandLab's ever-improving product features are only part of the reason the company has gained so many avid followers since launching in November 2015. This global community of musicians and fans is also highly diverse.

"Our community ranges from seasoned studio pros to first-time songwriters who are just starting out. Some are seeking out other musicians to connect and collaborate with, while others are using the platform privately to  work on songs with their existing band." said Meng Ru Kuok, CEO and co-founder of BandLab. "Ultimately, it's up to each individual user to decide how they want to use the tools that we put in place for BandLab. But we're really happy with the community that we've been able to cultivate and grow. The positive, engaging, social atmosphere that we see every day really motivates everyone that works on  BandLab (many of whom are musicians themselves), and reminds us all why we started this venture in the first place."

ABOUT BANDLAB

BandLab is a free, all-in-one, cloud-based social platform that simplifies the process of making music. Its global community of musicians and fans work across iOS, Android and the web to create and collaborate on music, which is then shared with the global community. BandLab is part of BandLab Technologies, a connected ecosystem of brands covering musical instruments and accessories, web/mobile/social applications and commerce. Their collective expertise in software and hardware development—combined with an ability to connect directly with consumers through both digital and physical touchpoints—puts them in a unique position to shape the future of music.

July 11th, 2016

by Brian Jens

New digital technologies have opened a new era of sound editing. It's no longer field for professionals only. Now, almost every PC user – whether he's a writer from Buzzessay, a businessman from Entrepreneur, or an amateur from any other industry – can apply effects to audio files. Moreover, there are a lot of online services that allow working without installing any software.

However, the traditional way of editing (that is, by using software) provides much wider opportunities. Although such programs may contain excessive functionality, many users prefer them to online ones. Let's review the most convenient programs and online services, according to Design Contest.

Software (Downloadable Programs)

#1 Wavosaur

It's ones of the best free music editors. Wavosaur does not require installation and does not change the registry. A distinctive feature of the editor is the ability to track detailed presentation in 3D mode.

Wavosaur supports the most popular formats: MP3, OGG, WAV, AIF, and AIFF. It has highly flexible options for transcoding between signal formats, an unlimited number of tracks for editing, and the ability to process tracks in real time.

A significant drawback of the editor is that it supports only Windows 98, Windows XP and Windows Vista. Thus, it's suitable for conservatives only.

#2 Audacity

The first version of the software became available to the public in 2000, and now it's one of the most widespread audio editors. Since 2000, Audacity is constantly developed and improved. The latest version of the software was released on Jan 20th, 2016 (added 'Spectral Reassignment,' introduced Improvements to Pitch (EAC), spectrogram settings are now available for each track).

Audacity is free and provides enough features for novices. It can read and write multiple formats and various codecs, including MP3, MP2, Ogg, MP2, AIFF, and WAV. The wide range of possibilities for the audio signal transcoding allows you to re-encode any source file into any format supported by the program.

Among other features, it's worth mentioning an unlimited number of tracks for mixing and many additional effects and filters.

#3 Audio Editor Gold

Unlike previous editors, Audio Editor Gold is paid. Trial access is limited to 30 days and constantly pop-upped reminder window. However, it features a friendly interface and the ability to edit tracks on the wave model that can be scaled for more precise selection of the track sections. Also, you can edit a separate channel.

The software provides free transcoding between all supported formats, including WMA, MP3, WAV, and Ogg.

Online Editors

If you have no time and desire to install and learn the software above, then you're welcomed to record and edit audio directly from the browser window. A decade ago, recording online was something out of science fiction, but now it's possible!

#4 Online MP3 Cutter

This service turns music editing into a simple process that takes a minimum of time. You can get the desired segment of the composition in three steps: open the file, determine the track segment and download it.

Online MP3 Cutter supports five formats: MP3, WAC, AAC, AMR, and Apple CAF. It is very convenient to use for cutting music and re-format audio. The program is free. The simple and intuitive interface is perfectly suited for everyday use.

#5 TwistedWave

The service offers abilities to cut, recode, and add a filter to the audio just in your browser. TwistedWave provides about 40 VTS-effects, damping effects for the whole track and its parts, and transcoding/saving the finished track in the cloud.

TwisedWave supports a variety of formats (Ogg, MP2, MP3, FLAC, WAV, WMA, Apple CAF, AIFF, and AIFC) and easy transcoding. Also, you can set the bit rate (from 8 kb/s to 320 kb/s) for a record. Free treatment is available only for the mono mode.

#6 Make Your Own Ringtone

It's a convenient online service for creating ringtones. Unlike Online MP3 Cutter, it has 16 effects that can be applied to records and supports 6 audio formats: MP3, MP4, OGG, AAC, MPC, and M4R. You can save the finished file on a PC and a mobile device.

Make Your Own Ringtone can be successfully used as a music converter. All supported formats can be easily converted. Thus, it's not necessary to cut the song – you can just save it in the format you need.

#7 Soundation

Soundation is a full-fledged sequencer where you can work with audio files and create music. The free library has a few samples and effects. You can work without registering, but to save projects, you need to create an account.

In short, Soundation is a perfect online service for recording. I recommend it to those who want to work on their audio podcasts online. For example, you can record voice at home and then edit it in the office. You do not have to carry a file on a flash drive – the project will be stored on the server.

Bio:

Brian Jens is a generalist from DesignContest. Not just a designer and blogger, Brian has a lot of interests and experiences in various fields. He constantly stays in touch with his reader, so you'll get a very fast response to your every query. Feel free to share your ideas with the blogger, and receive an in-depth article on a chosen topic.

May 12th, 2016 May 10th, 2016

Ticketfly we're releasing our inaugural artists to see this spring list—20 artists representing a wide range of genres who we believe are going to put on the best shows you'll see all year.

Our sweet spot at Ticketfly is working with tastemaker venues and promoters across North America, so all of the artists below are playing Ticketfly venues (and others) in the US or Canada. Take Tor Miller, for example. His contagious indie-pop jams and alluring presence create a live event experience not to be missed. Nylon called his latest single "euphoric" with a "stadium-sized hook that can launch a career and dominate a summer."

Here's the full list of Ticketfly's 20 artists to see this spring (in alphabetical order):
Alex G
Andra Day
Aurora
Diet Cig
Four Tet
Hippo Campus
Jamie Lawson
Kaleo
Lapsley
Miike Snow
Mothers
MOTHXR
PWR BTM
Rudimental
Skrizzly Adams
Sunflower Bean
The Shelters
The Struts
The Suffers
Tor Miller
To get here, Ticketfly's curation team collated a list of over 200 breakout and emerging artists destined to make an impact this year. Equipped with our music industry expertise, our team curated the list down to 20 solid acts that we're confident will deliver nothing short of the best breakout performances this spring. To that aim, we also evaluated a mix of data and social insights provided by our counterparts at Pandora and Next Big Sound.
May 10th, 2016
By Stan Popovich
Here are a few suggestions on what a person in the music industry can do to balance their personal life and their entertainment career.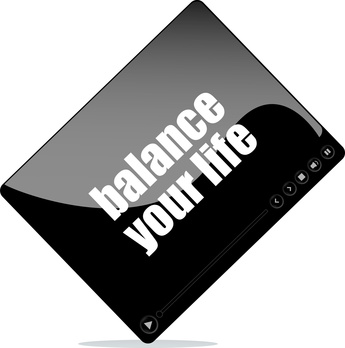 1.Set goals for yourself when you manage your music career.
When you go to work each day, try to set some goals for you to accomplish. For instance, let's say your goal for today is to finish a project for your manager. At the end of the day, you will feel better about yourself knowing that you were able to finish that project. When you accomplish these smaller goals, you will feel happier, more confident, and less stressed.
2.Delegate part of your responsibilities.
If you try to do everything, you will get stressed and anxious. A person can only do so much in a given day. Do not do everything. Learn to manage your responsibilities. If you feel like you are doing too much, then take a break and evaluate your situation.
3.Try to do things in terms of their importance.
Determine what needs done right away and do those particular tasks in order of importance. Sometimes it is best to write down on a piece of paper the things you want to accomplish in a given day and then do those particular tasks.
4. Remember To Have Fun.
It is important to have fun even if your music career becomes difficult to manage. A person needs to take a break from their profession so they can learn to relax. This will help you to refocus and be better able to deal with your problems.
5. Separate Your Career And Your Personal Life.
Many people make the mistake of making their career their social life. This is can cause problems in the long run. It is best if you keep your personal life separate from your profession because this will reduce the chances of anything bad from happening to your career. Set some time aside to be with your friends and leave your career separate.
6. Don't Neglect Your Health.
Some people in the music industry sacrifice their physical and mental health over fame, money, and success. Try to focus on what life will be like when your fame disappears. Managing your stresses and anxieties in a positive way is very important for your long term health. A person can't enjoy their successes if their health is in bad shape.
BIOGRAPHY:
Stan Popovich is the author of "A Layman's Guide to Managing Fear Using Psychology, Christianity and Non Resistant Methods" – an easy to read book that presents a general overview of techniques that are effective in managing persistent fears and anxieties. For additional information, see www.managingfear.com
April 14th, 2016
With arguably more
cover bands per capita than just about anywhere in the country, making a name for yourself in the convoluted music scene of Northern California is no small feat. It's also not something Sona Lofaro takes for granted. When many musicians over 40 seem to be happy just having a good time doing the tribute band thing, Lofaro and her namesake band SONA are the exception.
Still relatively unknown with the current line-up, Sona wants audiences to feel the passion in which each song is delivered. With their own special edge and the power in her voice, SONA breathes new life into your favorite classic rock and pop songs of the 70's to present day. Audiences feel like they are hearing these songs for the first time all over again.
At just over 5 feet, Lofaro stands tall in the male-heavy world of rock 'n roll and does so without fear. She leads her band by example and "the bar is set high at all times," she explains. "I demand a lot from these guys, but the beauty is they demand it of themselves. We are always pushing to get to the next level. I never expect anything of them that I do not expect of myself, and I am the hardest on myself. You can ALWAYS be better. Why wouldn't you want to be?"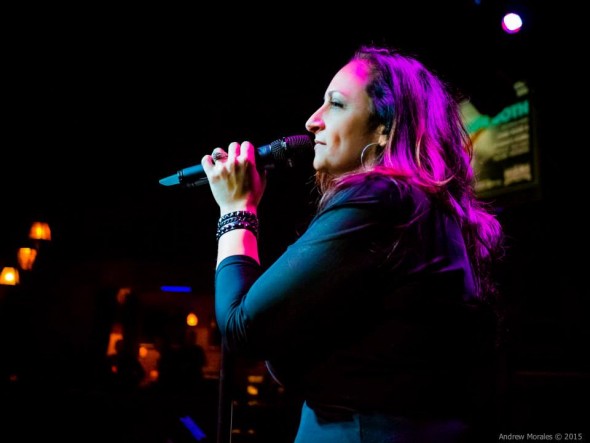 Born in Oakland California in October of 1972, her parents placed her in everything from sports (including soccer, volleyball, gymnastics, swimming, ice skating) to dance (including ballet, tap, street dancing/jazz) to music. "They always let me explore things I loved to do. Unfortunately, the finances couldn't keep up with it. My true love was music, therefore it was the obvious choice to make," says Lofaro.
When her mother sat her down in front of the family piano at age 2, it was clear she not only had a passion for music, but the ear for it as well. Only classical music was allowed in the family home throughout her childhood, aside from some traditional Armenian and Greek music. "I would sneak the AM radio and ear phones under the covers at night, to listen to Rock, Motown and Pop on local radio station KFRC" Sona remembers. "I was a closet singer for much of my teen years and then gradually I started to sing publicly during my 20's." She recalls receiving vinyl records from her older cousins spanning many different genres, from artists such as Led Zeppelin, Rainbow, Journey, Bill Withers, Aretha Franklin, Jim Croce and BB King. "My taste in music is vast because of this".
But her musical road from there was anything but smooth sailing. In fact it was "quite frustrating," Lofaro says, "Very few rock bands during the 80's and 90's wanted a female lead singer, nor were they even willing to give me the chance. In hindsight, I should have approached more R&B/Motown type groups, and given my true love for the genre it should have been my direction."
Naming t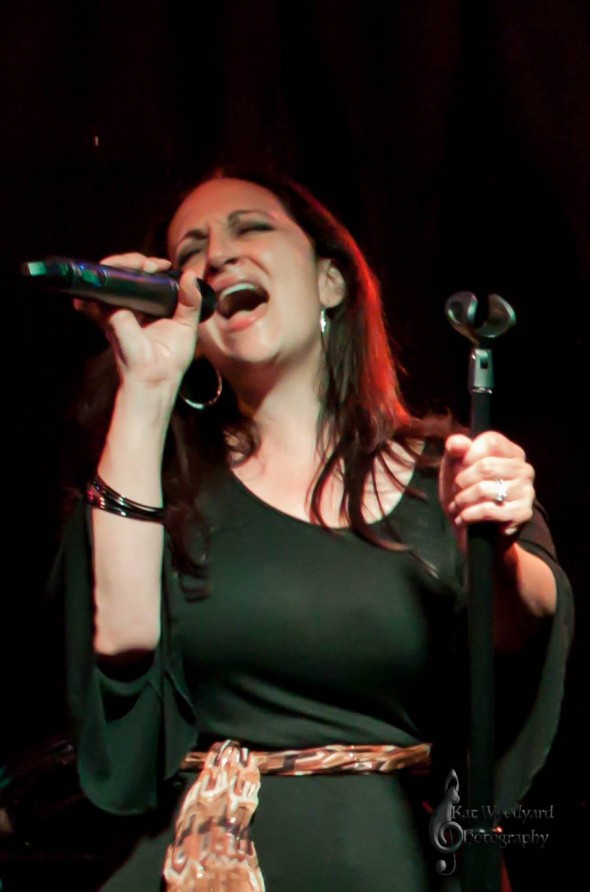 he likes of Sam Cooke and Bill Withers among her early and solid influences, Sona also became an immediate fan of Bay Area band Journey's frontman Steve Perry. "Ironically, Perry also names Cooke as one of his biggest influences. You can clearly hear that in the way he phrases his vocals. His voice just drips of soul and passion. It moves you. Period."
Although the early years were sometimes difficult, her various sit-in appearances, jam nights and open mic nights ultimately lead her to the love of her life. "Joe and I met at Niles Station, Fremont California in 1994. He was a part of the house band for their Wednesday night jams. I was looking for a bass player at the time and heard him before I ever saw him. Hearing his playing from the street is what drew me inside the club. Needless to say, I went inside and sat in with the band, and the rest is essentially history. We were married in April of 1998 and are celebrating 18 years in 2016."
After many years of trying to put her own project together, "There was talent, but I had given up on finding individuals with like minds. It was very frustrating." says Lofaro. "It became more of the tail-wagging-the-dog with each band I started, and I had let it go for quite some time." Sona recalls.
The current line-up is actually the 3rd iteration of SONA. "I can say I've never been happier with the level of talent, teamwork and commitment. To have all of us on the same page is pretty impressive. Not only that, we have become a very tight knit family and enjoy spending time with each other. I feel that is absolutely crucial. I can depend on them 110%."
The first to join was bassist Eric Martin, having answered a "last ditch effort" Craigslist ad Sona had placed in 2012. They quickly realized they shared the same vision and work ethic. "I don't think I finished reading his email response before my fingers responded with 'When can you talk?'" Guitarist Brendan Whelan was next to join, also answering the Craigslist ad in 2012. They went through a couple of different drummers before meeting Dennis Gast, who Lofaro said, "just clicked with us." Guitarist Matt Leyes was the final piece to the SONA puzzle in 2014.
"I never wanted to call the band 'SONA' but it has really become our brand, so to speak. I've lived in many different parts of the Bay Area and folks I hadn't seen in years have shown up to gigs due to the name alone," says Lofaro. The name stuck, and the band has steadily built a loyal following in the Bay Area over the past 4 years.
If you ask anyone who has attended a SONA performance, from the music lover to the seasoned veteran musician, they will all tell you the same thing – no one can handle the male lead vocal songs as well as Sona Lofaro.
After several successful shows at San Jose's RockBar Theater in support of the likes of Jack Russell's Great White and David Victor's Bostyx, here is what others have said:
---

"I lived in Los Angeles (the rock 'n roll capital of the world), for 15 years and I have never heard a better female rock vocalist than Sona Lofaro. She can sing anything! Her band SONA is extremely tight and professional. If you want a national-act caliber rock band for your next event, get SONA!" – David Victor Former Guitarist/Vocalist with Boston & founder of BOSTYX
"I have been in the music business for over 40 years and as owner/operator of Annex Studios in San Lorenzo, California, I have seen many bands come through my place and I have never heard a band like SONA.  There isn't anything this band cannot play.  They are polished, professional and a joy to work with and listen to." – Keith Bellino – Owner/Operator Annex Studios, San Lorenzo CA.
"Thank you so much for such an Awesome Show, as Always!! I love you, We love you here and the crowd loves you here!! Can't wait to have you back!!! Absolutely Brilliant!!" – Susan Cramer – Owner/Operator Rockbar Theater, San Jose CA.
---
Be sure to follow SONA at:
https://www.facebook.com/sonatheband/
https://twitter.com/sonatheband
https://www.instagram.com/sonathebandsf/
January 21st, 2016
Soaring with the Eagles and beyond
by Music Insider Magazine editor
Glenn Frey, co-founder of the 70's LA rock group, The Eagles passed away on Monday, January 18th after suffering complications from rheumatoid arthritis, pneumonia, and acute ulcerative colitis. He was 67 years old.
Founded in Los Angeles in 1971 by singer/guitarist/keyboardist Frey and drummer/singer Don Henley, the Eagles led storybook lives as 1970's rock stars for nearly a decade, cranking out numerous hits that helped to define an era of country-influenced rock music after the peace and love folk and psychedelic music of the 1960s. Never really achieving the mythical aura of other 70s bands like Led Zeppelin, the Eagles were still one of the most successful bands of the era, with such perennial radio hits like "Hotel California," "Lyin' Eyes," "Take It Easy," "Desperado," "Life in the Fast Lane," and "Witchy Woman." In 1980, the band fell victim to changes in the midst of a musical shift from album-oriented rock to disco, synth-pop, and punk rock that was surging at the time, and the Eagles officially disbanded.
"While the band did break up in 1980, our music continued without us," wrote Glenn Frey in 2000. "It was becoming increasingly apparent to me that, no matter where I went or what I did, for the rest of my life I would always be an Eagle."
After disbanding, each member embarked on solo careers. Joe Walsh arguably had the most successful of these, as he was a solo artist and founding member of The James Gang, which already had numerous hits of their own ("Rocky Mountain Way," "Funk  #49,""Walk Away," and "Turn To Stone") before Walsh joined the Eagles. Walsh continued to tour with the Eagles during their reunion and continues to tour as a very successful solo act all over the world today.
Don Henley experienced his own renaissance starting in the early 80s with his first solo album, "I Can't Stand Still." His solo hits include "Dirty Laundry", "The Boys of Summer", "All She Wants to Do Is Dance", "The Heart of the Matter", "The Last Worthless Evening", "Sunset Grill", "Not Enough Love in the World", "New York Minute" and "The End of the Innocence".
Frey's post-Eagles hits include "You Belong to the City," "The Heat Is On," "I Found Somebody," "The One You Love," and my own personal favorite from his solo hits, "Smuggler's Blues." Frey got his musical start in his native state of Michigan, working with Bob Seger as a sideman, singing backups and playing guitar on The Bob Seger System's 1969 hit song, "Ramblin', Gamblin' Man." Their friendship and working relationship would continue as Seger helped to co-write many songs with Frey for the Eagles and Frey's solo career. Their personal and professional friendship lasted through to the end of Frey's life.
When Frey embarked on his solo career, it not only included music, but acting as well. Frey's acting career took off with the advent of NBC's hit cop series, Miami Vice ; the popularity of Frey's soundtrack work on the show garnered a guest spot for him in the first season episode, "Smuggler's Blues." Frey also had a starring role in the "Dead Dog Arc" of the organized crime TV series, Wiseguy. In the late 1990s, he guest-starred on Nash Bridges as a policeman whose teenage daughter had run amok and gone on a crime spree with her sociopathic boyfriend. In 2002, he appeared on HBO's Arli$$, playing a political candidate who double-crosses Arliss and must pay a high price for it.
Frey's first foray into film was his starring role in Let's Get Harry, a 1986 film about a group of plumbers who travel to Colombia to rescue a friend from a drug lord. Let's Get Harry was a much better movie than the title and synopsis infer. Frey's next film appearance was a smaller role in Cameron Crowe's third film, Jerry Maguire. Frey played the tight-fisted general manager of the Arizona Cardinals football team who, in the film's climax, finally agrees to pay Cuba Gooding, Jr.'s character, Rod Tidwell, a high-paying contract. Frey's successful soundtrack work in the 80s and early 90s included not just television, but movies as well, with his music appearing in "Thelma and Louise," "Beverley Hills Cop," and "Ghostbusters II."
After the band flamed out in 1980 and disbanded, and everyone's solo careers took off in their various arcs, they got back together 14 years later with their popularity soaring and their millions of fans across America and the rest of the world screaming for a reunion. It was that meteoric rise and their early successes which landed the band in the Rock and Roll Hall of Fame's class of 1998. The Rock and Roll Hall of Fame's website states that The Eagles sold more records than any other band in the 1970s. They had four consecutive No. 1 albums, five No. 1 singles and the band's "Greatest Hits 1971-1975" album alone sold upward of 26 million copies. That's an impressive statistic for any band, especially when you consider they were recording, playing, and touring at the same time as bands and artists such as Led Zeppelin, The Rolling Stones, The Who, KISS, Elvis Presley, Elton John, Chicago, Paul McCartney and Wings.
An Eagles country tribute album, titled Common Thread: The Songs of the Eagles, was released in 1993, 13 years after the breakup. Travis Tritt insisted on having the "Long Run"-era Eagles in his video for "Take It Easy" and they agreed. Following years of public speculation, the band formally reunited the following year. The lineup comprised the five Long Run-era members — Frey, Henley, Walsh, Felder, and Schmit — supplemented by Scott Crago (drums), John Corey (keyboards, guitar, backing vocals), Timothy Drury (keyboards, guitar, backing vocals), and Al Garth (sax, violin) on stage.
"For the record, we never broke up, we just took a 14-year vacation", announced Frey at their first live performance in April 1994. The ensuing tour spawned a live album titled "Hell Freezes Over," named for Henley's recurring statement that the group would get back together "when hell freezes over." The reunion album debuted at number 1 on the Billboard album charts. It included four new studio songs, with "Get Over It" and "Love Will Keep Us Alive" both becoming Top 40 hits. The album proved as successful as the tour, selling six million copies in the U.S. The tour was interrupted in September 1994 because of Frey's serious recurrence of diverticulitis, but it resumed in 1995 and continued into 1996.
The Eagles unceremoniously fired guitarist/singer, Don Felder on February 6, 2001. Felder responded with a lawsuit and a tell-all book which prompted Frey and Henley to counter-sue Felder for breach of contract. Felder's lawsuit was dismissed after the parties came to an agreement and settled the suit for an undisclosed amount, but not until after Felder suffered the financial loss of his publisher of the tell-all book, "Heaven and Hell: My Life in the Eagles (1974 – 2001)" being pulled from print due to the publisher's concerns of being sued for the publication of the book. Felder's book was subsequently published in the UK, and is still available for purchase.
Since Felder's successful reunion stint with the Eagles and their subsequent touring and playing to sold-out stadiums as they did in the heyday of the 70s, his releases have consisted of compilations of earlier solo work. In the late '90s, Frey co-founded his own label, Mission Records, with the late entertainment attorney, Peter Lopez. Frey returned with his first solo album in some 20 years with 2012's "After Hours," a collection of classic American pop songs performed in a sort of lounge/pop style, with the title tune, co-written with Jack Tempchin, a frequent collaborator of Frey's.
In the end, Frey's legacy with the Eagles and his solo and soundtrack work will live on in the hearts and minds of those who knew him, and loved his music from afar. It cannot be overstated how his music and that of the Eagles have influenced many rock, country, and pop artists that are performing today – and that influence will continue to spread far and wide.
Bruce Springsteen's musical tribute to Glenn Frey from Chicago on 1/19/16
January 11th, 2016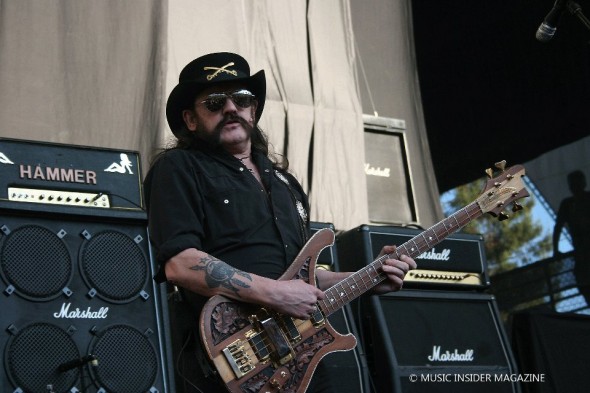 To say that Ian Fraser "Lemmy" Kilmister was an icon in rock music would be an understatement of epic proportions.
Born in Burslem, Staffordshire, England mere months after the conclusion of the Second World War, he grew up during a time which saw the birth of the "British Invasion" of the US by such popular rock bands as The Beatles, which led to his playing in several 1960s rock groups, one of the first of which was Rev Black and the Rockin' Vickers, later abbreviated to The Rockin' Vickers.
Lemmy later joined the band Hawkwind in 1969, which incorporated numerous musical influences into their style of music, including proto-punk, heavy metal, progressive rock, and psychedelic, and included the likes of Ginger Baker, Huw Lloyd-Langton, and founding member, Dave Brock, who today remains the long original member of the band. Lemmy was fired from Hawkwind in 1975 for "doing the wrong drugs", as he said, after being arrested at the Canadian border for suspicion of cocaine possession, spending 5 days in jail, which caused the band to cancel some of their North American tour dates.

Lemmy went on to form what many have come to regard as the quintessential heavy metal band, Motörhead in 1975, shortly after his firing from Hawkwind. Lemmy's legendary statement on what he wanted Motörhead to be when he set out on its formation, his aim was to "concentrate on very basic music: loud, fast, city, raucous, arrogant, paranoid, speed freak rock 'n roll… It will be so loud that if we move in next door to you, your lawn will die" made it known to everyone who would listen that his brand of rock 'n roll was a purely raw sort of thumping that only he could bring to life. The original lineup of Motörhead included Larry Wallis on guitar and Lucas Fox on drums. Lemmy said in numerous interviews that they used to have to steal equipment to rehearse because they were "short on the necessary gear."
The band's first gig was at The Roundhouse in London on July 20, 1975. By October of the same year, they had become the supporting act for Blue Öyster Cult at the Hammersmith Odeon. Going into the studio with producer Dave Edmunds at Rockfield Studios in Monmouth, Wales in early 1976, Lemmy replaced drummer Fox with Phil "Philthy Animal" Taylor, an acquaintance of Lemmy's, and when the record label wasn't happy with the material they'd recorded and consequently refused to release it, Lemmy decided that two guitarists were required for the album – which was subsequently released in 1979 as "On Parole," the band auditioned "Fast" Eddie Clarke. Wallis, who was splitting his time between playing with Motörhead and a tour with the now-reformed Pink Fairies, decided to quit Motörhead immediately after the audition of Clarke, and Clarke remained as the band's sole guitarist.
This was the lineup that would make Motörhead famous – or infamous, as some might say. There have since been other iterations of the band, including members Brian "Robbo" Robertson, Michael Burtson, Pete Gill, Phil Campbell and Mikkey Dee, but this was the lineup that would be famous for such legendary stuff as "Ace of Spades," "Bomber, "and "Iron Fist."
Motörhead also gained the reputation as being the loudest rock 'n roll band in concert, ruining the hearing of an entire generation, albeit the crowd suffered the decibel assault at every concert almost unanimously, and willingly, as the throngs of fans crushed ever forward towards the stage at every Motörhead concert I ever had the privilege of attending. Such was the magnetism of Lemmy and the music of Motörhead.
His reputation was also well-earned as a hard-living, hard drinking sonofabitch, and that reputation – as well as his earning it over the span of his career – was ultimately what put his health at serious risk.
After decades of drinking, smoking, and doing mounds of illicit drugs, his health suffered immensely towards the end of his life, most recently with the public revelation that he was diabetic, causing him to alter his entrenched lifestyle to that of a healthier model. He had recently sworn off his whisky-swilling days for the – according to him – (dubiously) "healthier" vodka and orange juice combination, and he had sworn off smoking for good.

Lemmy's personality, as much as, or even more so than the music, created his legacy in heavy metal/hard rock n roll. Despite his gruff exterior and a fearsome visage of tattoos, the ubiquitous mutton chops and bent-brimmed cowboy hat, Lemmy was almost universally regarded as one of the good guys in rock n roll, and was very much respected and well liked.
Always willing to indulge a fan wanting a picture taken with him, or for him to sign an autograph, Lemmy made himself available to his fans the world over, wherever he happened to be perched.  His favorite perch for many years was at the end of the bar, in front of his favorite video poker game at the famous Rainbow Bar & Grill in West Hollywood, California. The Rainbow Bar & Grill is scheduled to held a 12-hour long memorial tribute to the legendary front man on January 9, 2016.
owner Mikael Maglieri, upon learning of Lemmy's dire illness had his favorite video game removed from the bar and sent it to the musician's home to be setup so that he could enjoy his favorite game in his final hours at home among his family and closest friends.
Among those who will pay tribute to Lemmy are some of the biggest names in rock n roll, including Flea, bassist of the Red Hot Chili Peppers, Ozzy Osbourne, Corey Taylor of Slipknot, Slash, Dave Mustaine, Gene Simmons, Billy Idol, Scott Ian of Anthrax, and many more.
Lemmy may be gone, but his legacy will live on in the minds of all who knew and loved him, his music, and his character. Born to Lose, Live to Win. Well, I'd say he won, alright.
Godspeed, Lemmy.
January 11th, 2016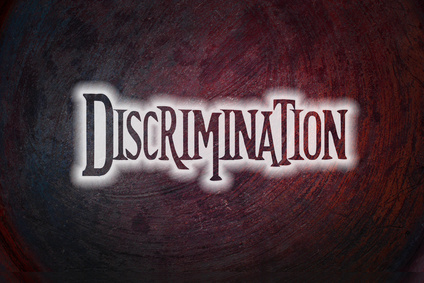 By Bobby Borg
Although age can be a sensitive subject for most musicians, you must accept that there's a general prejudice against aging in the commercial music industry. Generally speaking, the industry views music as a youth-oriented business. While this might totally infuriate you, be sure that age discrimination can be overcome by reading these five tips. 
1. Understand the Rationale: The idea is that a musician's life expectancy in the pop, rock, R&B, and rap genres parallels that of an athlete's career span in the sports world. As you approach the age of thirty-five, your chances of succeeding have significantly diminished.
While this is somewhat paradoxical, since musicians' skills tend only to improve with age and experience, understand that most larger record companies rely heavily on youth, vitality, and sex appeal to sell music. They also prefer signing younger acts that, if successful, can bring them a return on their initial investment for several years to come. Be clear that these companies are businesses just like any other, and bottom line profits comes first and foremost.
2. Know The Exceptions: The professional artist who takes care of his or her health and image can get away with looking, acting, and seeming much younger than he or she actually is.
And, of course, there's always the rare exception to the rule whereby an older, more "adult" artist breaks all the barriers and is signed strictly on the virtue of his or her musical talent and songwriting abilities—bravo Susan Boyle of American Idol fame!
But even if you're one of the so called lucky artists who gets that big break, only the most creative and business-minded artists can still appeal to younger audiences both musically and physically as he or she approaches the ages of fifty or sixty—Madonna is one classic example.
3. Look at your career reasonably: Although age is not something you think about in the entertainment business when you're in your teens or twenties, age and image in the commercial marketplace are very real issues for musicians in their "middle years." Therefore, unless you want to go on a personal crusade to change the status quo (and some artists do—hats off to them), it's advisable to look at your career reasonably and have the foresight to set realistic goals for yourself.
4. Know Your Options: If you are older, and are considering your career status, age, and image, it might be prudent to focus on a genre of music whose audience has a more sophisticated and older demographic profile. Or, you might seek a recording deal with a smaller, less commercial, independent record label, or simply resort to a do-it-yourself (DIY) approach—a situation in which you can make all of your own business decisions and not let the record companies or anyone else dictate what you can and cannot do and how old you have to be to do it!
Taking this one step further, some musicians find more purpose in doing "behind the scenes" work—composing for other artists, for film and television, and even for video games; there's big money there!
5. Agree or Disagree: In closing, please don't get mad at me about this stuff, I'm just the messenger. This blog post is in no way to suggest you abandon your original dreams or succumb to this age prejudice; but rather it's about looking at age and image in the music business realistically and learning how to continually reinvent and brand yourself over time to find your appropriate audience.
Make no mistake, age prejudice in the commercial marketplace does exist, but it can be overcome if you are realistic, smart, and adaptable. I truly hope you've been inspired. Good luck.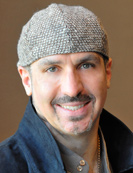 Bobby Borg Is The Author of The New Book Business Basics For Musicians: The Complete Handbook From Start To Success  (Published by Hal Leonard) available at www.bobbyborg.com/store. For a limited time special offer, get the book, CD, and DVD for only $21.99 (a $70 Value).
Copyright ©2015 By Bobby Borg